We will receuit 15000 more men in batches to our workforce – NDLEA BOSS
Security of Nigerians is our concern- Senate President, Lawal Ahmad
nassnewsng@gmail.com
Adeboye Omoboye
nassnewsng.com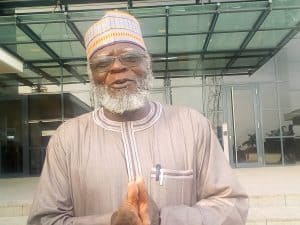 Security of Nigerians is our concern- Senate President, Lawal Ahmad
nassnewsng@gmail.com
Adeboye Omoboye
nassnewsng.com
Today, the inspector general of police, Mohammad Adamu, the NDLEA BOSS Abdullah was on a working visit to the Senate President.
The visit was base on Nigerians that are wrongly arrested in Saudi Arabia.
The two key concerned agency of the government were present, the police and the NDLEA.
In his speech during the visit, Senator Lawal Ahmad said "The ninth Senate id going to be United and a very focus Senate and partisan. The challenges before the ninth Senate is the challenges before the whole of Nigerian. Any minister, or Chief Executive Officer of an organization that is expected to function must function.
The NDLEA BOSS Abdallah in chat with the nassnews correspondent said the NDLEA is ready to recruit 15000 more men in batches to their work force.
men in batches….