PDP WIns Presidential Elections In Plateau, Lalong Unfits To Deliver APC For Buhari
Moses Gbande with reports from Kennedy Nayina
---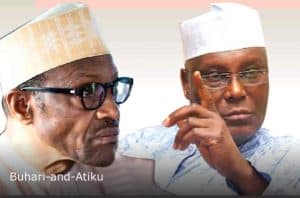 Plateau State Governor, Simon Bako Lalong has failed to deliver his state to the APC in the last Saturday Presidential and National Assembly elections, as the Peoples Democratic Party, PDP wins most of the local Government in the state.
Announcing the results the Plateau state collation who is from the University of agriculture, Makurdi, Benue state, Prof. Richard Anande Kimbir said PDP scored 548,665, while APC  scored 468, 555.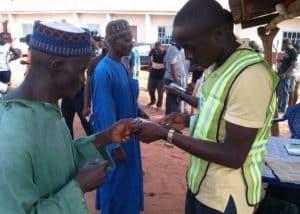 The break down shows that, In Jos South: PDP scored106, 526 while APC scored  25, 574.
Quan Pan: PDP: 17, 479.  APC :20 872. Langtang South: PDP: 18,470 APC: 11 224.
Pankshin: PDP: 30, 509. APC: 21, 607.Kanke: PDP : 22 875.  APC: 17 946 Mikang: PDP : 11, 262. APC: 10,869.
Jos East: PDP: 8,853.
APC: 11, 847.Bokkos: PDP: 32 236. APC: 18 328.
Bassa: APC: 27,632. PDP: 34,632. SHENDAM: APC  38, 196, PDP   24,162 BARKIN LADI APC: 15,390, PDP:  42,136
Riyom LGA:APC 8,710, PDP 21,892 Langtang North LGA, APC 16,665, PDP 34,105
Mangu Local government Area:APC 42, 947
PDP 48, 923 Kanam LGA: APC 51, 017 PDP: 18, 331
Jos North LGA :APC 93, 800
PDP 53, 277.
Total number of registered voters was announced to 2, 423,381 like, then 1, 704, 042 voted.
Meanwhile, the commission has cancelled votes cast from PDP Strong Hold of  Jos North and Kanam Local governments in the state due to some irregularities.
In Jos North, the areas affected are the Tudun Wada/Kabong ward of Jos North Local Government Area of Plateau State, where the returning officer for the LGA, Dr. Augustine Azi said over 92,000 have registered to participate in the elections.
He announced the rejection of the votes on claims of irregularities, saying the in the affected areas APC scored 93,800 votes against the PDP which polled 53,277.
The difference of 80,110 is believed to be skewed considering the massive support the PDP commands in Plateau state.