Edo APC lawmaker to be recalled
nassnewsng@gmail.com
Adeboye Omoboye
nassnewsng.com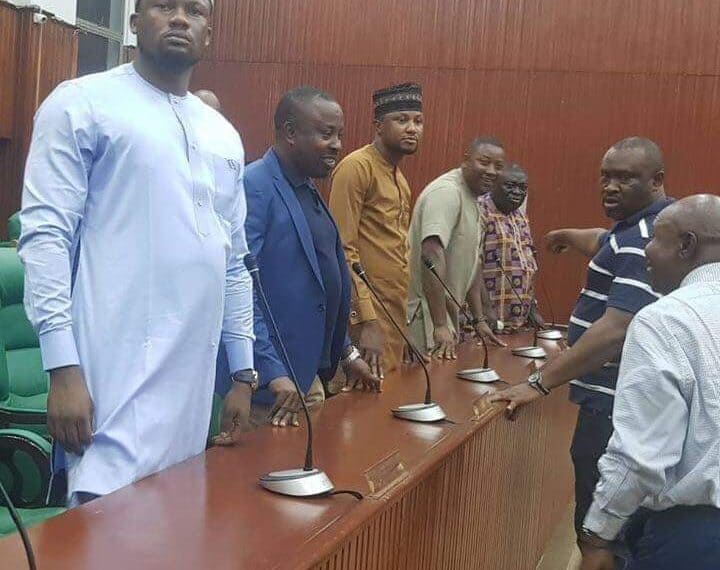 – APC members in Owan East LGA, Edo state, have stated that they will initiate the recall process of their member in the House of Assembly, Eric Okaka
– Members of the constituency say they were embarrassed by the lawmaker's action after his swearing-in
– The APC members say they no longer have confidence in Okaka representing them at the Assembly
All Progressives Congress (APC) members in Owan East local government area of Edo state have disclosed that they will initiate the recall process of their member in the House of Assembly, Eric Okaka.
The development was made public by their spokesperson, Theophilus Aigboje, in a chat with newsmen following a constituency meeting in Afuze, Daily Trust reports.
We gather that Aigboje said his group had been embarrassed by the action of the lawmaker who after his swearing-in, claimed he had been abducted to take part in the inauguration of the 7th Assembly.
The spokesman said the constituency no longer had confidence in Okaka representing them at the Assembly, and would commence his recall process.
Meanwhile, Legit.ng previously reported that Nigerian UK-born Fiona Onasanya was removed from office as a member of the British parliament through a recall petition.
Onasanya was sacked as a representative of Peterborough after her conviction for an over-speeding offence which she lied about.
The 35-year-old former member of the parliament who was jailed for a speeding offence was ousted after 19,261 constituents of Peterborough City had signed the petition against her presence in the parliament.