The joint committee on INEC on Thursday in quest to harmonize inec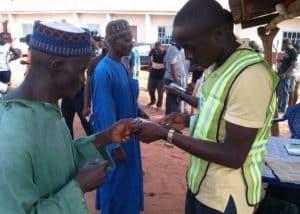 2019 budget, suggested to the leadership of the National Assembly and committee on appropriation to source the funding of INEC budget for 2019 general election through virement from other service-wide votes under the special intervention programme (Recurrent) to ease consideration and avoid increase in the size of the 2018 expenditure frame work.
The joint committee considered the request by Mr President for the first component of the election budget of #143,512,529.00 to be vired under the 2018 budget due to reasons of financial costrain established in the Presidential communication to the National Assembly, while the second component of #45,695,015,438.00 is expected to be funded by 2019 budget, also as requested by Mr. President.
Mr President and Inec submission to the committee marked a total package for the 2019 general election at #189,209,544,893.00, therefore, the committee is ready to consider the second component of Mr. President request of #45, 695,015,438.00 for the 2019 general election.
Subsequently, after extensive deliberations the committee reviewed the INEC budget to #143, 312,256,955.13 signifying a reduction of #200, 272,500,00. The review figures of #143, 312,256,955.13 as reached is the recommendation of the joint committee that will be forwarded to both the Leadership and Appropriation committee for further legislative consideration.
The lawmakers appreciated the trust and confidence reposed on them by the Leadership of the National Assembly and promised to submit themselves to the supreme interest of our nation, Nigeria.