Speakership: I won't be distracted by enemies' antics, says Olatubosun
---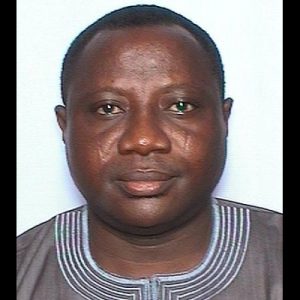 nassnewsng@gmail.com
nassnewsng.com
Adeboye Omoboye
A frontline contender for the Speakership position in the Ninth Assembly, Rep. Olajide Olatubosun, has said that he would remain focused in the race and will not be distracted by all antics employed by his detractors.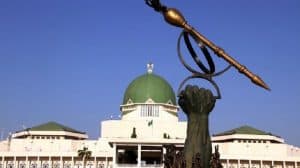 The lawmaker representing Saki West/Saki East/Atisbo Federal Constituency alleged that an online report quoting him as saying that he would 'fight' his party, the All Progressives Party (APC), the platform on which he got re-elected into the House for a second term, may have been sponsored by his detractors.
He alleged that some persons who are uncomfortable with the growing support he was getting from his colleagues ahead of the June 11th Speakership election were hell bent on discrediting him.
According to him, at no time in his interaction with the media did he say that he would fight his party (APC) insisting that what he has always maintained is that considering the provision of Section 50 (1b) of the 1999 Constitution as amended, all elected members of the House are eligible to contest the position of the Speaker.
He said "The report is totally misleading. I was misquoted on purpose. It's part of the plots hatched by my detractors to distract me and place me on collision course with my party.
The plot is to build controversies around my person with a view to frustrating me out if the race. But it won't work; I won't be distracted.
"Everyone understands the provision of Section 50(1b) and that's why you see that all of us with the ambition to become the Speaker of the House are working round the clock to woo our colleagues for support. At no time did I say I would fight anybody talk less the APC which provided me the platform to return to the House.
"For the purpose of clarification, what I said was that all eligible candidates should be allowed to contest the Speakership and whoever emerges at the end of the day would be supported by all members to steer the affairs of the House.
"This is not the first time they are coming with negative insinuation against me. Only recently I was asked whether I was under pressure from the EFCC to drop my ambition. What's my business with the EFCC? I've been a private sector man all my life. I understand where they are coming from. This plot too shall fail."