Breaking: 44 Ballots Paper missing in Wukari Taraba State.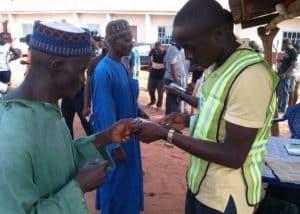 nassnewsng.com
Alhaji Musa Tsokan
The report getting to us now is that 44 ballots papers are missing in Kofan Shishi Voting Unit Puje Ward, Wukari Taraba State.
One of the electoral officers who spoke to nassnewsng Correspondent said they were asked to replace the missing ballots papers immediately. The ballots papers are missing without our consent and they expect us to replace it, where do we get that now, she said…..
Details soon..