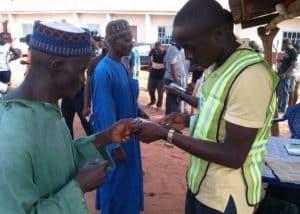 Bogoro is the local government of the Speaker of the House of Representatives, Yakubu Dogara.
Bogoro is one of the seven local governments where the Bauchi South senatorial bye-election was held.
In the local government, Nigeria's ruling All Progressives Congress (APC) scored 3992 votes, while the PDP scored 6,646 votes. Results were cancelled in 17 units of the local government due to over-voting. A total of 10,727 votes were thus cancelled.
Although Mr Dogara is officially a member of the APC, he is expected to defect to the PDP soon due to disagreements with his state governor.
As at the time of this report, results of three other local governments (Toro, Dass, and Kirfi) in Bauchi South had also been announced with the APC winning in those three.