Another setback for Okorocha as his radio station is knocked off the air
Another setback for Okorocha as his radio station is knocked off the air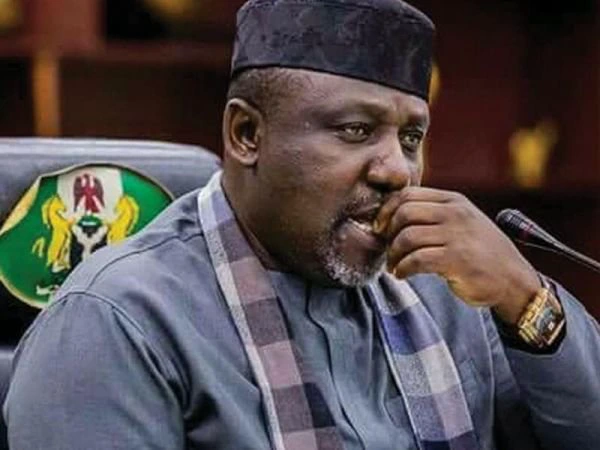 •Governor Okorocha
Embattled Imo State Governor, Rochas Okorocha, has suffered yet another setback – this time with regard to his efforts to establish a mega radio station as part of efforts to rescue his collapsing political empire.
Launched with fanfare on Friday, May 4, The Reach 104.7 FM, Owerri, promoted as the biggest in the South East geopolitical zone, has been knocked off the air twice in less than a month.
Days after its opening, the station was shut down by the Nigerian Broadcasting Commission (NBC) for illegally operating without a licence.
Our correspondent learnt that Okorocha, using his strong connections in Abuja, quickly obtained an NBC licence for another radio frequency: 104.9 FM.
However, shortly after it commenced test transmission in keeping with NBC regulations, The Reach 104.9 FM was forced off the air by thunder, which destroyed its multi-million naira broadcasting equipment.
A source close to the Okorochas said: "On-Air Personalities (OAPs) brought down from Lagos and other places to make Reach FM a hit have stayed for two months without work and are threatening to leave due to boredom."
The troubled radio station, according to Mrs. Uloma Rochas Nwosu, Managing Director & Chief Executive Officer of The Reach Media Group, has its sights set "beyond Southeast because it is a new horizon in Nigerian electronic journalism."