Almagirai Evacuation: Reps urges governors to halt exercise
Almagirai Evacuation: Reps urges governors to halt exercise
Almagirai Evacuation: Reps urges governors to halt exercise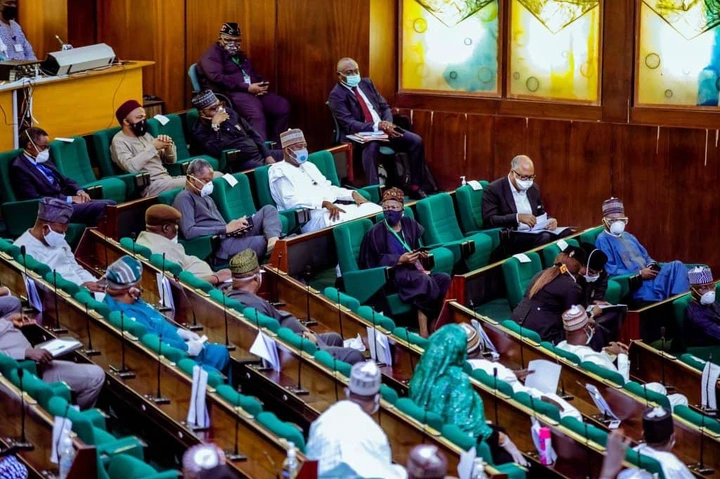 The House of Representatives has called on northern states governors to immediately halt the evacuation of the Almajirai from their respective states.
Adopting a motion sponsored by Dr Aishatu Jibril Dukku at the plenary presided by Speaker Femi Gbajabiamila, the House urged the Presidential Task Force on Covid-19 to enforce the inter-state travel ban order and direct the Governors concerned to abide by the regulations.
Calling on the Nigeria center for disease control ( NCDC) to counsel the Governors concerned on the threat posed by the evacuation of the children at this critical period, the House urged the Federal Ministry of Humanitarian Affairs and Disaster Management to include the Almajiri children among the beneficiaries of palliatives being distributed by the Federal Government to the less privileged.
Enjoining the Federal Ministry of Health to examine the Health condition of the Almajiri Children, the lawmakers urged the Northern Governors Forum to rescind their decision on Banning Almajiri SYStem of Education until those already in the system are prOVided for in the Universal Basic and Technical Education System
Dukku representing Dukku/Nafada Federal Constituency of Gombe State noted that about 10 million children attend the Almajiri Schools in Northern Nigeria with over 500,000 Almajirai living in the state of Kano alone, where the majority of the children are being evacuated from;
She expressed concern that the evacuation of the Aimajirai was not only dehumanizing but jeopardizing the fight against Covid-19 due to the high level of movement of the children from different places and its attendant high risk of infection;
Arguing that the evacuation of the children is against their fundamental human rights of residing anywhere in Nigeria as guaranteed in Chapter IV of the Constitution of the Federal Republic Nigeria; she noted that the development was in violation of the interstate travel ban currently enforced by the government.
The lawmaker maintained that such action is capable of putting Nigeria on the spotlight of human rights violators and at the same time jeopardize our fight against Covid-19.