Ahmed Idris elected Deputy Speaker unopposed
nassnewsng@gmail.com
Adeboye Omoboye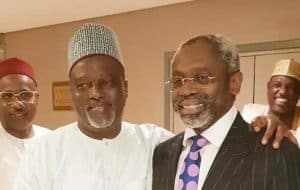 nassnewsng.com
Hon. Ahmed Idris Wase from Plateau State has been elected unopposed as Deputy Speaker of the House of Representatives.
He was picked by Sade Sole from Katsina state while Onifiok Luke, a PDP lawmaker from Akwa Ibom state, seconded his nomination.
Mr Wase was elected unopposed by about 358 lawmakers.
He was the All Progressives Congress' most preferred candidate for the office.
He was on a joint ticket with the new speaker, Femi Gbajabiamila.