Senate Blasts INEC Chairman Over money spentWithout NASS Approval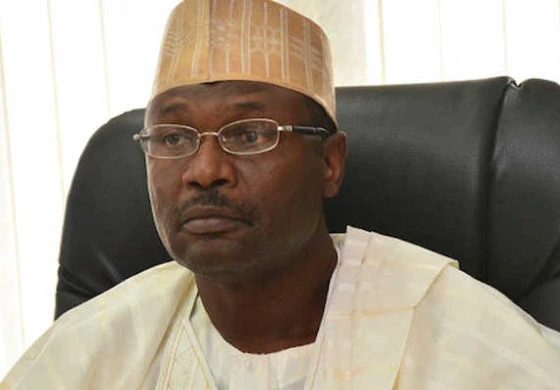 ABUJA – The National Assembly Thursday took the Chairman, Independent National Electoral Commission (INEC),, Prof. Yakubu Mahmood to the cleaners for constitutional breach.
The National Assembly noted that the INEC Chairman vired money from the 2018 budget to finance some projects during the 2019 general election without the permission of the parliament.
Warning that if such development is not checked it would keep repeating itself in years to come, the lawmakers said that the INEC Chairman ought to have notified the National Assembly before or after he had carried out the virement.
Ibn Na'allah said, "the necessary intendments by the framers of the Constitution to put you on one line charge and to give you that independence that is there in anticipation of the various requirements of the law that can become interwoven sometimes practically impossible to conduct, so the independence floors the one line charge is intended to offer the flexibility to be able to attend to constitutional and legal requirements as far as they become mandatory imposed on the commission."
Senator Babangida Ibrahim, on his part said, "The name Independent Electoral Commission does not give you the power either on the first line item to make some flexibility. But his explanation is understandable. What I want to say is that, there is no law that allows that.
"What we expected is that, if this kind of situation should arise, after it has happened you can for the purpose of information write to the National Assembly, assuming we don't have that information, it will happen again in 2022 and subsequent pre-election years."
Defending his action during budget defence before the joint Committee on INEC, Mahmood said that 2018 in terms of managing finances by the commission was one of the most stressful years for them.
"There were obvious funding challenges but there were too many activities in that. In that year, we had two big end of tenure election, Ekiti and Osun. Also the leadership of the National Assembly declared vacancy in six constituencies; the Senate President declared vacancy in two senatorial districts, the Speaker of the House declared vacancy in four federal constituencies and then honourable speakers of the Oyo, Taraba, and Rivers State houses of assembly declared vacancies