EID EL FITRI:MESSAGE FROM HON. BUBA YAKUB
nassnewsng@gmail.com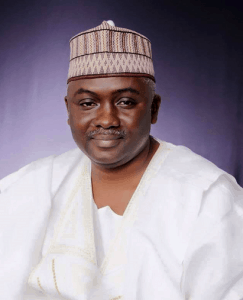 nassnewsng.com
Adeboye Omoboye
Hon.Yusuf Buba Yakub
Gombi /Hong Federal Constituency,House of Representatives.
June 3,2019
-EID EL FITRI:MAY ALLAH (SAW) ACCEPT ALL OUR ACTS OF PIETY,BLESS OUR NOBLE INTENTIONS AND PROVIDE FOR US THE WAYS TO THE NIGERIA OF OUR DREAMS.
Today officially marks the last day of the Ramadan season and is set to usher in the Eid El-Fitri celebration .I,therefore, congratulate all our Muslim brothers and sisters on the successful completion of this highly spiritual exercise and pray that our acts of piety,prayers and sacrifices be acceptable to the Holy One.
2.May the celebration of this year's Eid El Filtri bring joy and gladness to our homes,our hearts and our nation. May we find in it all the unity,the love,the sacrifices and the perseverance needed to achieve the nation of our fondest dreams and strongest wishes.
3.As we set sail into a new era in the leadership of our nation,may the lessons, blessings and wisdom that the Ramadan period has foisted on us usher in a new dawn in our quest for exemplary leadership that will endure in our nation.
4.As we make merry and celebrate, I wish all our brothers and sisters a happy celebration,even as I urge you not to lose sight of the poor and the have-nots of our society. For the lessons and blessings of this season will never be complete until we share what we have with those who have not. I also enjoin you to spare a moment to pray for our new leaders and our dear nation.
5.May Allah (SAW) bless our leaders,bless our families, bless our country and offer to us all the gift of a peaceful and happy celebration.
6.Happy Eid.Allah ya mai maita mana.