Dickson Chides APC After Bayelsa State Election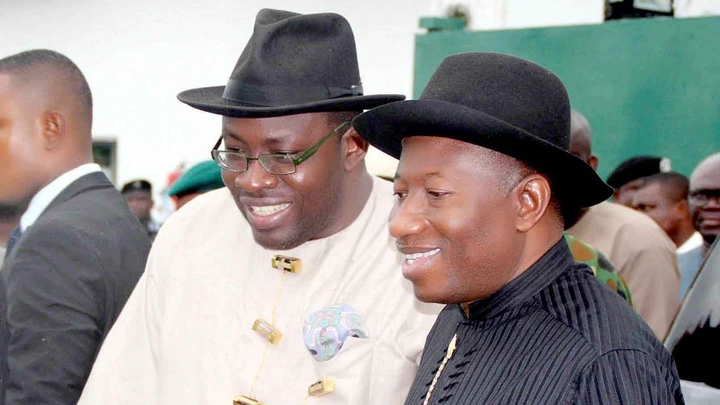 The Governor of Bayelsa State, Seriake Dickson has accused the All Progressives Congress (APC) of attempting to legitimize electoral fraud by using the image of ex-president Goodluck Jonathan.
Governor Dickson is alleging the APC perpetuated electoral fraud to emerge winners of the November 16 governorship election in Bayelsa State.
The Governor made the submission during a press conference in Yenagoa on Tuesday.
It will be recalled as previously reported that some APC leaders, including the governor-elect, David Lyon; Governor of Jigawa State, Abubakar Badaru; Governor of Kebbi State, Atiku Bagudu; and the Minister of State for Petroleum Resources, Timipreye Sylva, had visited Jonathan after the APC defeated the PDP in the Bayelsa governorship election.
The Independent National Electoral Commission (INEC) had declared DavidLyon of the APC winner of the governorship election with a total of 352,552 votes, defeating his closest rival and candidate of the Peoples Democratic Party (PDP), Senator Duoye Diri, who polled 143,172 votes and all other candidates.
Dickson, however, said Jonathan did not contribute to the electoral manipulation but the APC are attempting to use his image to legitimize Lyon's victory.
"That's why they had to be taking David Lyon to him (Jonathan). They had to be talking about him; they had to visit him and appear to be celebrating a victory never earned.
"Like Pontius Pilate, they are preparing the window by which they will wash their hands strategically, and put it at his (Jonathan) doorstep; that he endorsed, sanctioned (and) legitimised it. That's the game they are playing," Dickson stated.
Dickson added that the PDP will take the matter before the election tribunal, with the Governor declaring he had "implicit confidence" in the judiciary to deliver justice.
Also at the event, Dickson said: "Jonathan remains my oga (boss) and I respect him, but there are lots of efforts by certain interest to create a rift between us, there is no politician that has been there for the former president than me."
He further stated that he will soon write memoirs on the events before, during and after the November 16 governorship election in Bayelsa State so people will have a fair view of what happened