Prophet warns Senate President on impeachment plot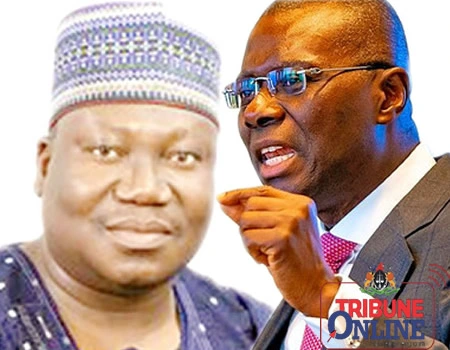 Founder, Christ for All Peoples Church, Ojoo, Lagos, Prophet Samuel Oyadara, has renewed his call on Senate President, Ahmed Lawan, to pray against a plot to impeach him from the office he currently sits atop.
Oyadara made the call in his fresh predictions which he made available to the news desk even as he also urged the Lagos State governor, Mr. Babajide Sanwo-Olu, to pray "to escape his enemies' plans."
The prophet had last July warned the Senate president to pray against impeachment plot as "crisis will soon erupt amongst the APC members" to make them go for his jugular.
While urging Sanwo-Olu to pray in order to escape the evil machination of his enemies, the founder of Christ for All Peoples Church equally called on the publisher of Ovation Magazine, Mr. Dele Momodu, not only to watch but pray to escape plans of his enemies in government.
Speaking on how true change could be achieved in the country, Prophet Oyadara said such could only be brought about if Nigerians could resolve to say no to human rituals and sacrifice, adding that the country needed God's intervention in her quest for true change as righteousness is one that exalts a nation while sin is a disgrace to any country.
"Nigerians must say no to human rituals and sacrifice if they want true change. Righteousness exalts a nation but sin is a disgrace to Nigeria. Nigeria needs God's intervetion to make a true change," the cleric said.
Speaking against the mounting debts being recorded by governments at all levels in the country, Oyadara warned Nigerian leaders to desist from such in the interest of generations coming behind, saying pointedly: "They should not create debt for them, because money to build Nigeria is in Nigeria."