Kogi Assembly lacks constitutional backing to impeach Achuba –Abaribe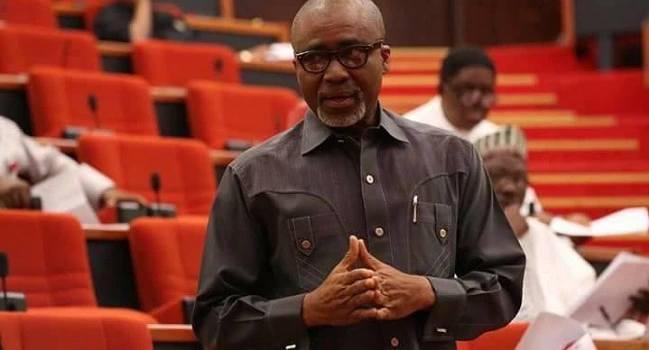 The Senate Minority Leader, Enyinnaya Abaribe,  declared on Monday that the Kogi State House of Assembly has no constitutional backing to impeach the state Deputy Governor, Mr. Simon Achuba.
The Senator declared as "reprehensible" the deliberate denigration of the country's constitution, for the Kogi State Assembly to go ahead and impeach Achuba.
Abaribe also urged President Muhammadu Buhari to rise above party affiliations and intervene in the deputy governor's impeachment to ensure the country's constitution was protected.
The senator said was disturbed that the Kogi Assembly went ahead to impeach Achuba even after a panel set up by the State Chief Judge to investigate the allegations against him returned a no-guilty verdict.
Abaribe said: "Section 188 of the 1999 Constitution as amended is very emphatic in the circumstance that the State Assembly shall cease any further proceedings in the impeachment process.
"Specifically, Section 188(8) states that where the panel reports to the House of Assembly that the allegation has not been proved, no further proceedings shall be taken in respect of the matter.
"So, where did the Kogi State Assembly members derive the power to move ahead with the process of impeachment of Achuba?
"Has Nigeria not been reduced to this rudderless state with this disdainful attitude to our laws and democratic ethos?''