OSUN ASSEMBLY SUMMONS ENG.TAWAKALITU WILLIAMS AND OTHER OFFICIALS CONNECTED WITH ILESA WATER PROJECTS.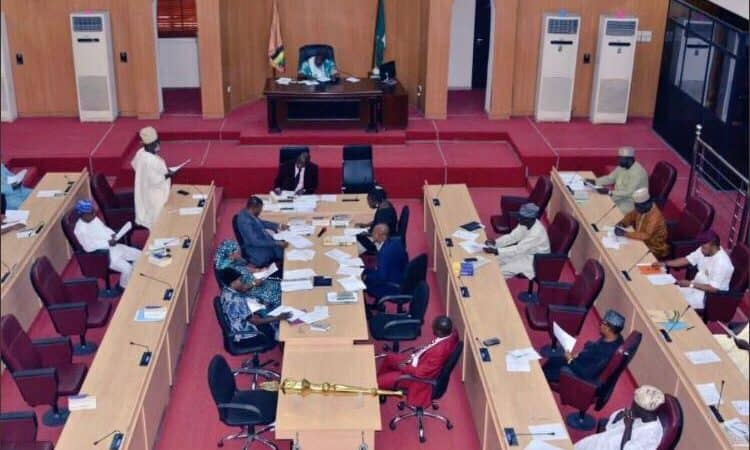 In furtherance of its oversight responsibilities and efforts to give the people of Osun dividends of democracy in the area of efficient pipe borne water supply, the Speaker, State of Osun House of Assembly, Rt. Hon. Dr. Najeem Salaam, has summoned the Supervisor for the state Water Corporation Services, Engr.Tawakalitu Williams and other stakeholders connected directly with the on going Ilesa Water Projects to appear before the Honourable House on Monday morning , 29th April, 2019.
The directive is contained in a statement issued and signed by the Director of Information and Public Relations of the State Assembly, Mr. Laide Lawal.
Other people invited by the Hon. Speaker to appear along with Engr. Williams, according to the statement are the General Manager, Osun State Water Corporation Services, Mr. Omojuyigbe Olugbenga, the Project Coordinator, Engr. Kayode Oyebode and Consultants engaged by the State Government for the Projects.
Others are the Chairman, Ganji Nigeria Company Limited and the top hierarchy of the company as well as the Projects Manager, Engr. Agho Efosa.
The essence of the invitation is to give them the opportunity to explain through the Parliament being the accredited representative of the people the stage and the level the Projects in question are and when it would be completed for the benefits of the citizenry of the state.
Other reason for the invitation is to ensure transparency, accountability and probity in governance since the money involved is public funds, hence, the members of the public have the right to know how their resources are being managed especially under democratic system of government.
Signed
Laide Lawal
Director Information and Public Relations OSHA